Circle and Pass
: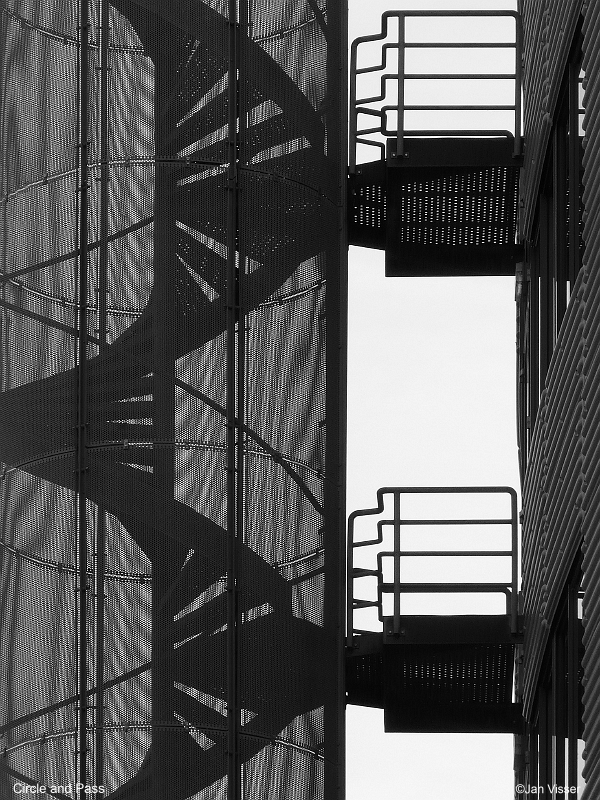 Zoetermeer has a lot of office buildings, often grand, impressive and lively, sometimes sad, affected by time or dead. Their image is often associated with the front of the building. What we see.
We don't want to know the rear (hidden, out of sight or 'Trespassers Will Be Prosecuted'). Have no idea what's happening over there. Mysterious activities... illegal business... a place to hang out... "Secret City"
The office building at the round 'Plein v.d. Verenigde Naties' for example. The front prominently bordering the circus-area. A glimpse of the back can be catched from the Mandelabrug. The circular staircase is an emergency exit that ends up behind the building, in a desolate area. Out of sight, or so it seems. Big Brother!
24-8-2011 (c)2011 Jan Visser
Smashed Skin
: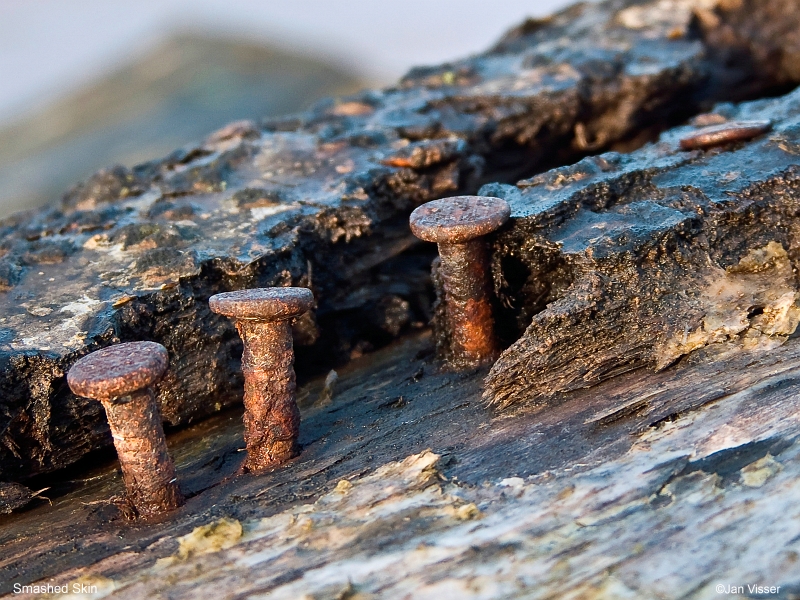 A rotting tree, cut down, nailed. The bark crumbling off, chipped off ...
Now a road seperator in the Buytenpark.
Did this tree grow in the 'Nieuwe Polder'?
Did it see the stone rubble heap grow and does it know what's underneath the Buytenpark? Rubble, memories, ...
The tree can't tell. The tree is dead.
9-9-2011 (c)2011 Jan Visser
Early Morning
: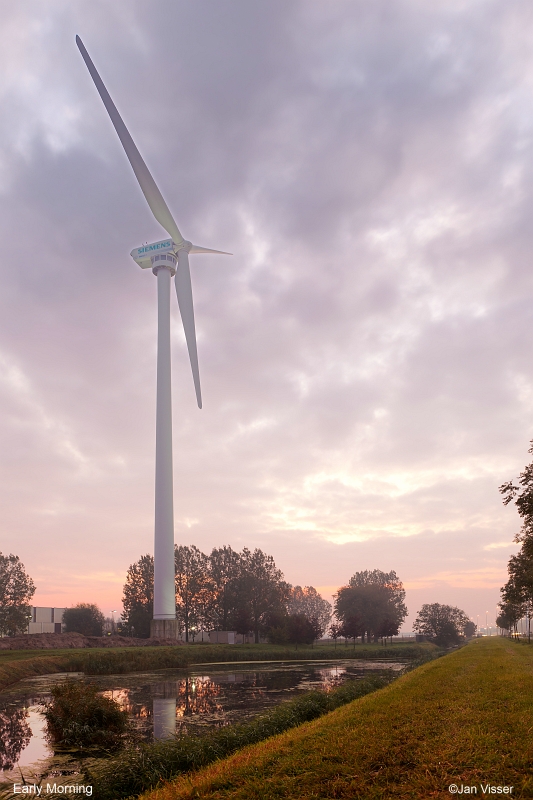 Early Monday morning. The night passed away. Man zipping over the A12 motorway.
Waved to by the arms of the 120m high beacon of Zoetermeer; normally.
This morning is different however. The arms standing still, clumsily.
What has happened last night to make this morning different?
23-10-2011 (c)2011 Jan Visser
UFO takes Stadhuis
: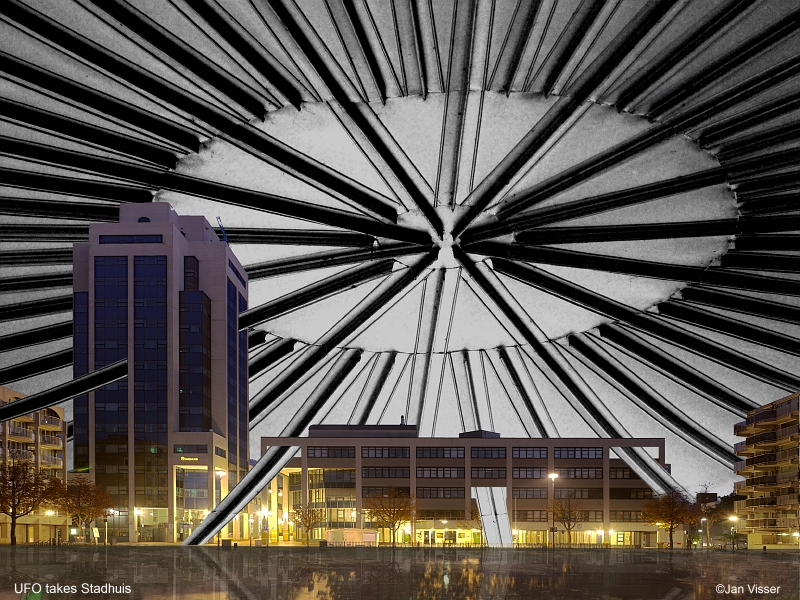 UFO's do not exist according to the authorities?
Wrong!
One takes care of townhall, piercing through.
The water from the Dobbe, tempted by this UFO, leaves her borders along the stairs and already reached the building's door.
17-11-2011 (c)2011 Jan Visser
The new Stadspark
: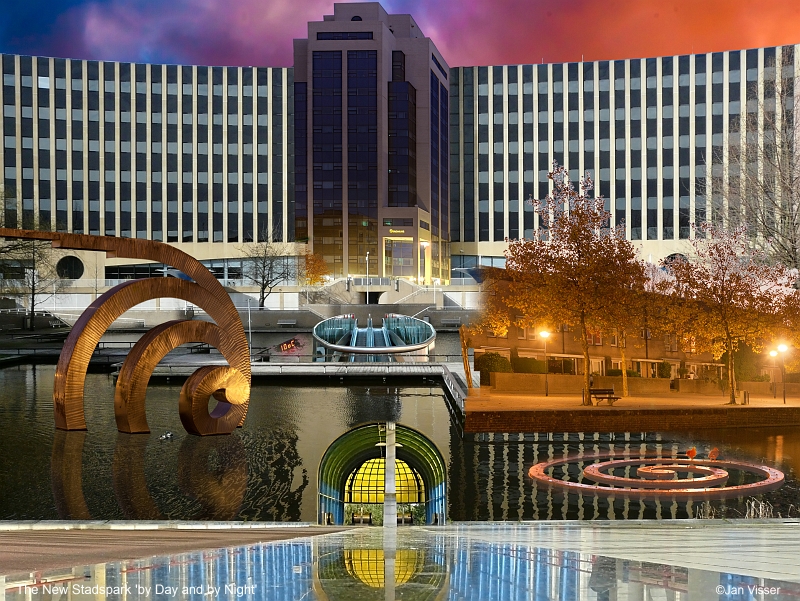 The Stadspark, domain of silence and youth, has lost it's innocence.
The gigantic office building is the new city fortress; criminal investigation and administration in one.
Camouflaged by Dobbe-art, Marseillepad and 'day and night'.
Only accessible through an underwater tunnel via Mandelabrug and Spazio.
17-11-2011 (c)2011 Jan Visser